Tarball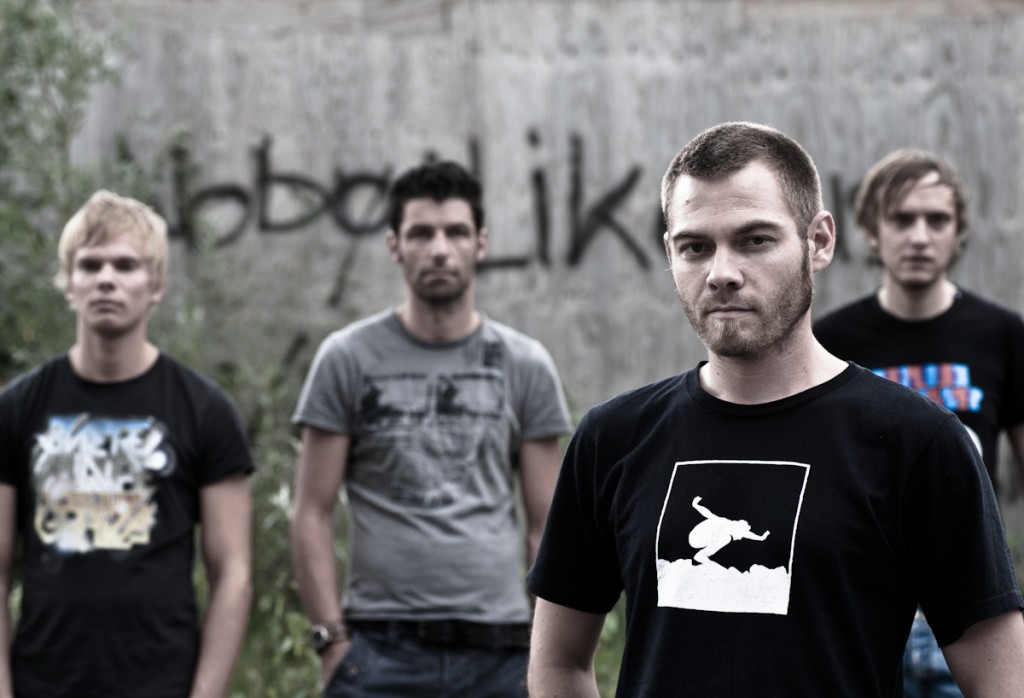 Reference bands mentioned by the media are Tool, RATM, System Of A Down, Marilyn Manson and some more heavy bands. However, Tarball is a bit of an outsider and the whole is more than the sum of its parts. Tarball has a sound of its own: dark yet melodic rock full of dynamics and tension. Heavy riffs, intricate drum patterns, changing time signatures, unexpected breaks and sound effects & vocals with emotional melodies and violent outbursts.
Eight years after its formation Tarball will finally release its debut album Rise Above in February 2012. Not that the four musicians weren't active though. They entered several band competitions, did numerous shows in the Netherlands and Germany and released two demo CDs that got great reviews: Mine To Take (2006) and Bite The Bullet (2008).
No, Tarball was not in a rush. They only want the best and the four guys are very critical when writing new songs. In the summer of 2011 it was time to hit the studio to record the debut album. They chose producer/mixer Guido Aalbers, who also worked on the Bite The Bullet demo, and is well know from working with Coldplay, Muse, Anneke van Giersbergen, Queens Of The Stone Age and a lot of other artists.
Tarball is a child of its time and will release the new album DIY style, without the help of a record company. Using current digital distribution channels the CD will be available on several online stores, like iTunes, Spotify and Amazon. Besides that, the CD will be downloadable on the bands Bandcamp for free, to remove any barriers for the fans. For the old school CD lovers the CD is also available as a limited edition digipack.
Guido Aalbers: "I am so happy with the results; this a very ass-kickin' loud & in your face record. It pumps like a MF and the band has a unique style that makes it hard to compare them 1on1 with another band. If you put Deftones, Alice in Chains, Metallica, Chevelle and A Perfect Circle in a blender you get Tarball!"